Looking for the perfect getaway? Looking for an exciting destination that offers something truly unique? Look no further than Gangnam! Located in the heart of Seoul, South Korea, this stylish and vibrant district is one of the most popular destinations in Asia. With excellent dining, shopping, nightlife and cultural attractions, it's easy to see why so many tourists flock here every year. One of the must-see attractions in Gangnam is the 퍼블릭 하이퍼블릭 차이, a stunning architectural marvel that showcases the contrast between traditional and modern Korean design. So if you're planning a trip to Gangnam, here are some tips to make sure your holiday is as perfect as possible.
Find the right accommodation
One of the most important aspects of planning a successful Gangnam holiday is finding the right accommodation. There are plenty of options, from luxury hotels and resorts to budget guesthouses and hostels. You should also consider how close your accommodation is to all the attractions you want to experience while in the city. Fortunately, Gangnam has excellent public transport, making it easier to get around without relying on taxis or rental cars.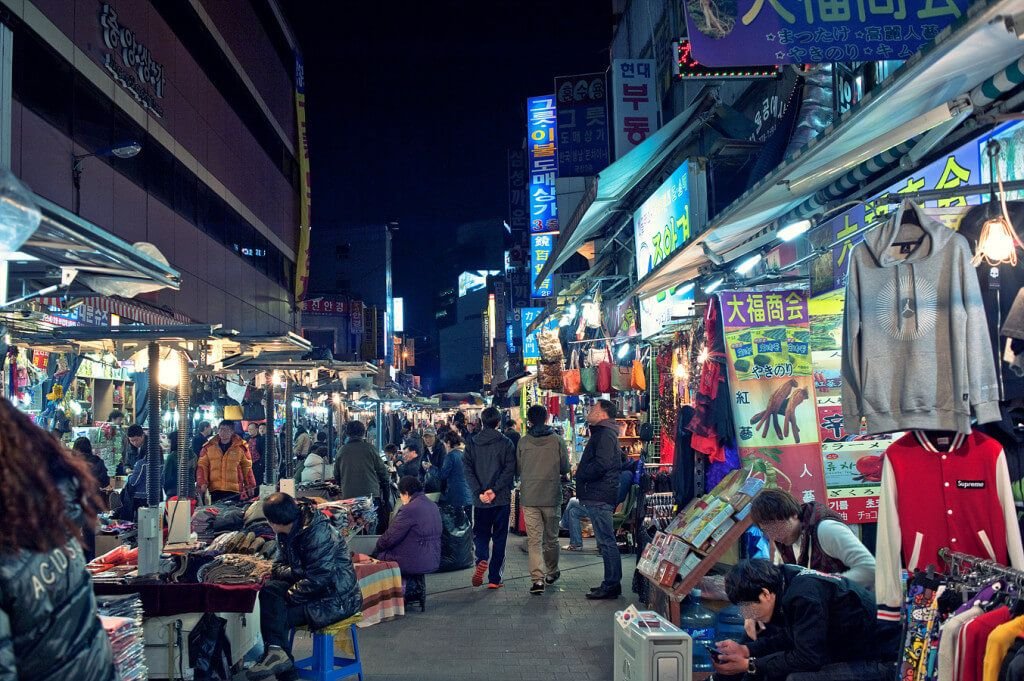 Making a detailed itinerary
Once you've chosen your accommodation, it's time to make a detailed itinerary for your trip. Decide what activities you want to do each day, such as visiting temples, exploring markets or sampling local cuisine. Also think about any special events or festivals that may be taking place during your stay so that you can plan accordingly. An itinerary will help you get the most out of your holiday with minimal stress and hassle.
Explore the local cuisine
Gangnam is known for its excellent food scene – from traditional Korean dishes such as bibimbap and kimchi jjigae to fusion creations such as Korean-Chinese fried chicken or Japanese ramen noodles with Korean side dishes. Make sure you try as much local cuisine as you can during your visit to really immerse yourself in the culture and traditions of this vibrant neighbourhood. Don't forget that there are also plenty of cafes where you can grab a quick bite!
Check out the shopping
Gangnam is a shopper's paradise, with an abundance of high-end shops, boutiques and department stores selling everything from designer clothes and shoes to cosmetics and electronics. Make sure you set aside some time for shopping during your stay so you can pick up some souvenirs for friends back home or treat yourself! There are also plenty of vintage shops selling unique items at bargain prices if thrift shopping is more your style.
Attractions to visit
Gangnam has many sights worth visiting, such as Apgujeong Rodeo Street – one of Seoul's trendiest districts, filled with boutiques, restaurants, art galleries and street performers – as well as nearby locations such as Cheongdamdong Street (known as 'Luxury Land' for its chic boutiques) or Dongdaemun Market, which offer amazing sights, sounds & smells! Make sure these places are on your list when planning which attractions to visit during your stay in Gangnam!
Go on a day trip
Taking day trips outside of Seoul is another great way to explore South Korea, while still having enough time to socialise or relax at night after long days of sightseeing! Popular destinations include scenic coastal towns such as Busan & Jeju Island, where visitors can enjoy beautiful beaches & surfing spots; Gyeongju – an ancient city steeped in history; Incheon – a home port for international travelers; Gwangju – known for its vibrant art & music scene; Ansan – an ideal spot for hiking & nature exploration; Daegu – a renowned textile hub; etc… Whatever activities tickle your fancy, there should be something suitable not too far from Seoul!
Stay safe while travelling
Finally, no matter how wonderful & exciting every aspect of this holiday may seem, staying safe should remain a top priority throughout the duration of any trip abroad, regardless of whether you are travelling solo/with family/in groups etc.
Research relevant safety advice before you arrive & always take the necessary precautions when venturing into unfamiliar areas (e.g. wear appropriate clothing depending on weather conditions). Additionally, familiarise yourself with local laws/customs before leaving home to avoid potential legal issues while abroad which could ruin the entire holiday experience, instead resulting in positive memories that will last a lifetime 🙂